Last month, Elon Musk, the co-founder at Neuralink, showed a pig to the world which had a computer chip implanted in its brain since two months.
Without confirming any date, Musk told that the company is planning for the first human application of this project very soon. The chip would be small and wirelessly rechargeable by an induction coil.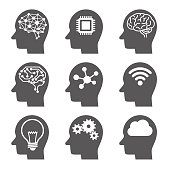 The aims of the project are to explore human brain, treat brain diseases, spinal problems and make human beings able to learn and memorize everything, as robots do. This would possibly fashion a smarter variety of humans.
However, there are reports that Turkish IT expert has shown concerns on this development.
Anadolu News Agency reported yesterday that Rahmi Aktepe who works as the head of Turkish Informatics Association warned that these computer controlled Brain Chips could be used for killing and other dangerous purposes.
While talking to the agency, Aktepe told, "No one can claim that this (Brain Computer Interface studies) will not be used for monitoring humans in future." He mentioned the hidden agenda regarding the devices as a "project of creating smart people versus smart robots." Rahmi Aktepe cautioned that the received signals from brain if loaded to other people, could turn them into robots.
He declared the chip questionable and stated that "it is possible to control people against their drive and even turn them into a killing machine by seizing the chip."
What if Someone Hacks the Chip within Brain?
The Turkish IT professional has warned that hackers could convert the users into "killing machines" against their will.
The era of robots, artificial intelligence, computer experts and of course hackers… If the chip implanted in the brain is hacked, it could easily allow the hackers to use human beings as slaves, or in scientific terms robots, to achieve their wicked goals. The removal may take time or become impossible as the person's brain would be under hackers' control. Just think what disaster this could cause to the whole world. Scary!
What if a Virus attacks the Chip?
Aketep has alerted about another possibility and that is a computer virus entering the chip…
He signaled that the new viruses would be produced which would indulge the users in unethical acts. It would damage the user's brain and body and could be chaos for the person's mental health and perceiving capabilities.
There are no doubts that the technological advancements are occupying our lives very rapidly and comforting us in different ways. But do we see the other face of the coin?
Though Musk has ensured that the chip would not harm the brain. Still their are some 'ifs and buts'…
Let's hope for the best and prepare for the worst!